Scientists successfully installed an undersea laboratory on a recent mission designed to make it easier to carry out deep ocean scientific research.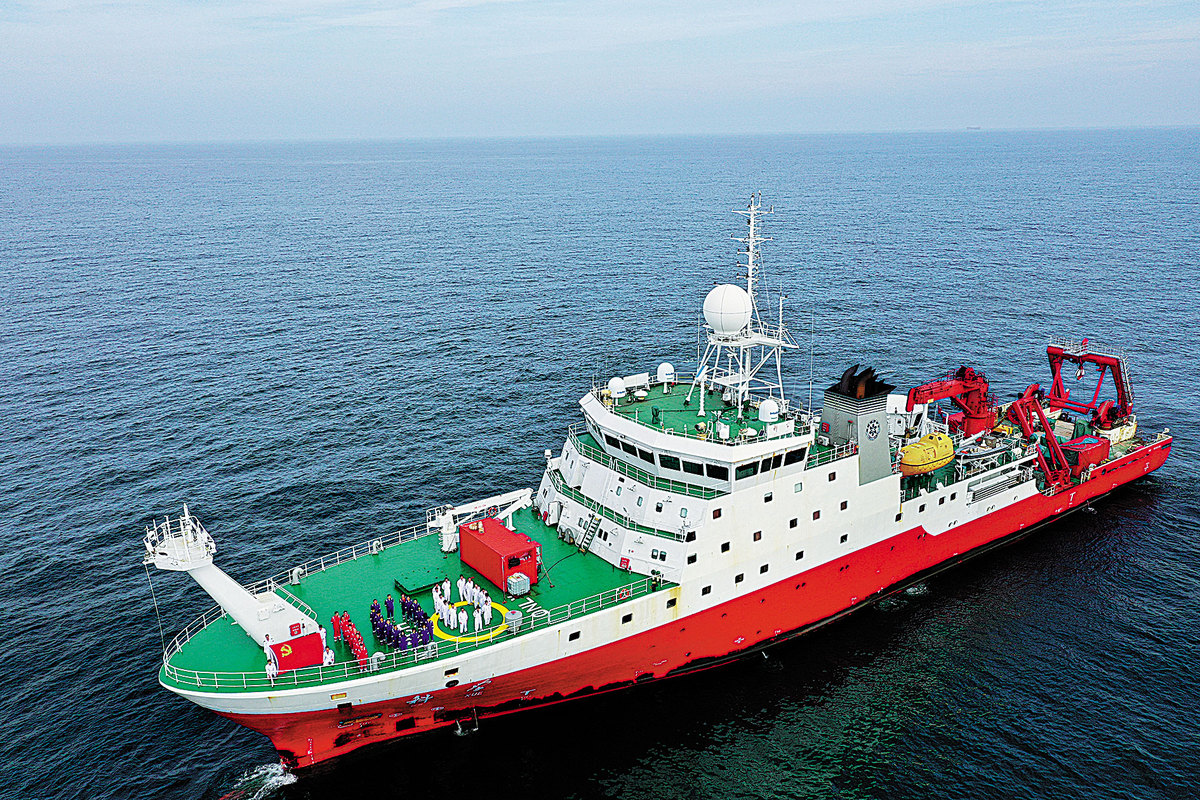 Research vessel Kexue cruises in the sea last month. CHINA DAILY
Research vessel Kexue - "Science" in English - returned to its home port of Qingdao in Shandong province at the end of last month after conducting successful sea trials for the domestically produced machinery used in the lab's construction, according to the Institute of Oceanology, which owns the vessel.
Scientists were able to build an underwater experimental platform on the deep seabed and conducted in situ experiments that laid "a solid basis for revealing the adaptation mechanism of deep-sea life in extreme environments", said Wang Minxiao, one of the chief scientists aboard the Kexue and a researcher at the Chinese Academy of Sciences, which the institute is affiliated to.
He said that in previous experiments, the deep-sea samples sent to labs had altered physiological characteristics due to the sudden changes in pressure, temperature and other chemical environments they underwent during transportation. As a result, researchers were not able to accurately assess actual deep-sea life processes.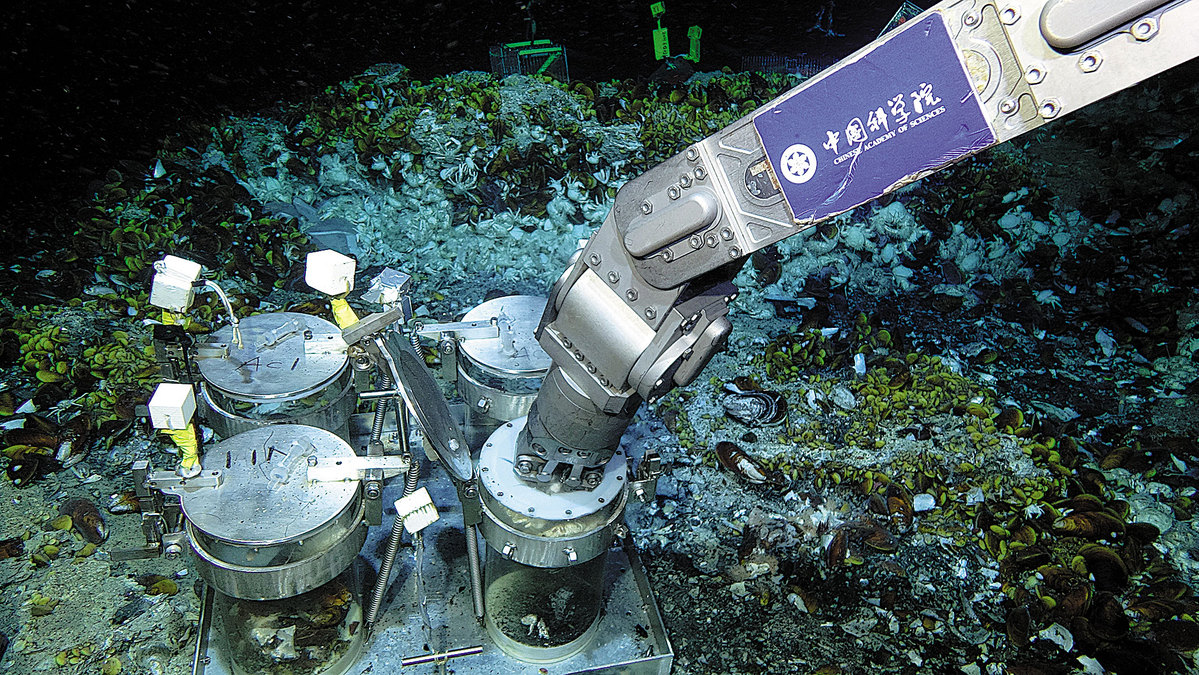 An undersea experiment is conducted from the research vessel last month. CHINA DAILY
According to the institute, during the expedition, Discovery, a remote operated vehicle aboard Kexue, made 21 dives and collected a host of valuable samples and data.
During one probe mission, a deep-sea lander was able to detect multiple targets, including cold seep vent fluids and natural gas hydrates from undersea vents and authigenic carbonate rocks, the Qingdao-based institute said.
Preliminary results show that microorganisms play a role in element transformation in the Earth's deep lithosphere, the sea's hydrosphere and the "dark" biosphere, researchers said.
The data and samples obtained will help answer major questions such as the structure of the deep-sea food chain, the composition of deep-sea carbon sources and the carbon-sink flux and possibly even the origin of life, researchers added.
The scientists aboard were from 16 high-profile research groups at nine research institutes and universities, including the CAS, Shanghai Jiao Tong University, Sun Yat-sen University, Xiamen University and the Ocean University of China.
Xinhua contributed to this story.