NPOCE OFFICE
The first NPOCE webinar has been successfully held virtually on Mar. 22, attracting over 80 attendees from China, France, Japan, Korea, the United States, etc. The NPOCE webinar aims to strengthen scientific communications and promote cooperation among NPOCE members and other early-career scientists under the pandemic of COVID. There will be a series of webinars focusing on the five themes of NPOCE scientific foci every two months this year.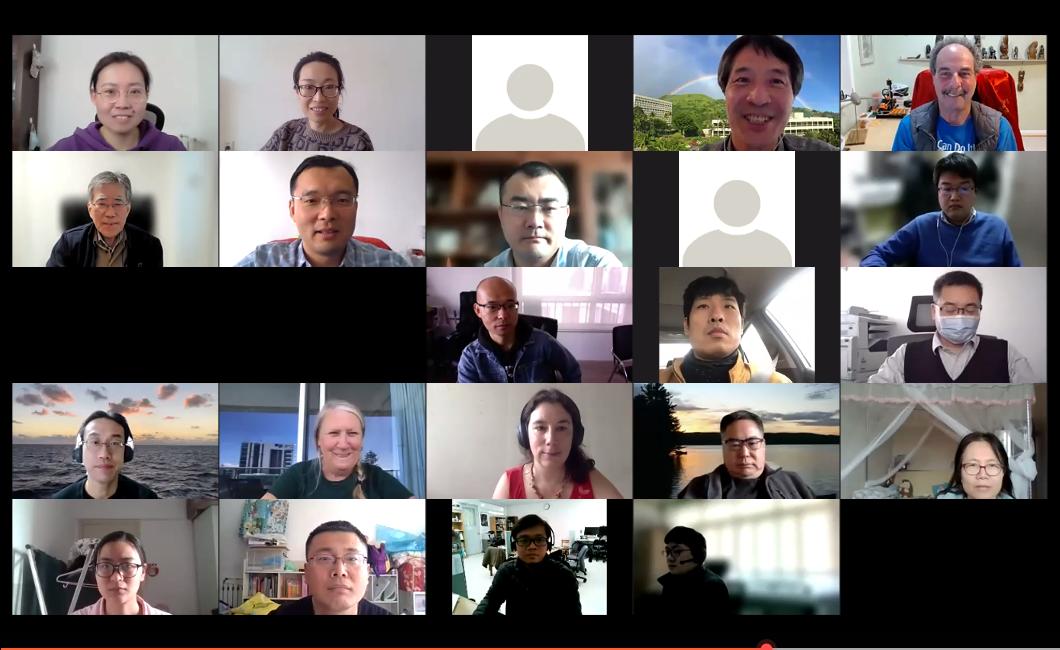 Participants
Fan WANG, the chair of NPOCE Scientific Steering Committee (SSC), announces the first NPOCE webinar and extends special thanks to Bo Qiu, the convener, and three reporters, Sophie Cravatte, Jae-Hak Lee, and Akira Nagano.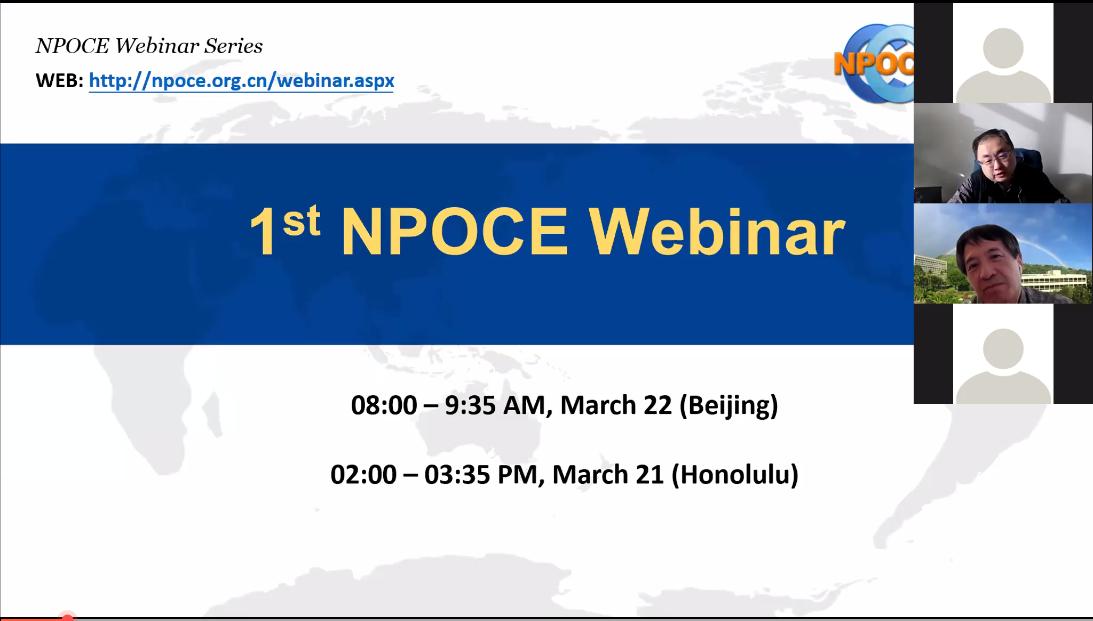 Opening remark by Fan Wang
In the report session, Sophie Cravatte shares her recent study on Chaotic variability of the WBCs in the southern Pacific at interannual timescales; Jae-Hak Lee reviews progress on measurements of Mindanao Undercurrent during 2017-2019; Akira Nagano presents his research on Kuroshio variability in the western North Pacific. Three excellent presentations receive extensive discussion and interest from the audience.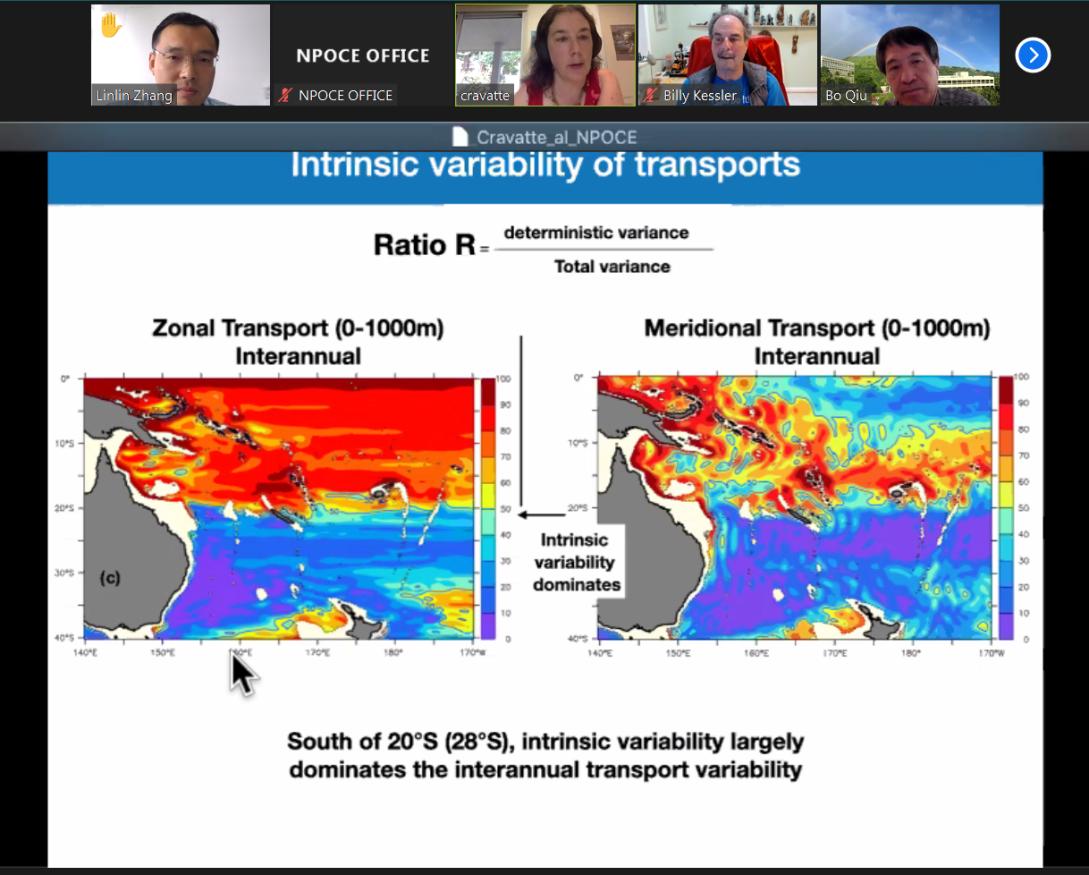 Q & A session of Sophie Cravatte's report
The 2nd NPOCE Webinar will be organized in mid to late May focusing on Interaction between the Western Pacific Ocean and the Indian Ocean through the ITF. Janet Sprintall, vice-chair of NPOCE SSC, will serve as the convener. We welcome both students and researchers to share your recent study on the Western Pacific Ocean circulation and climate, biology, and geochemistry. Should you have any questions, please contact the NPOCE office at npoce@qdio.ac.cn.
The information of NPOCE webinar series
(Editor: ZHANG Yiyi)