NPOCE Office
The 4th Open Science Symposium on Western Pacific Ocean Circulation and Climate is successfully opened at 08:30 on October 25th both onsite in Xiamen, China, and online. Over 260 participants including top scientists, early career scientists, and students worldwide attend the meeting.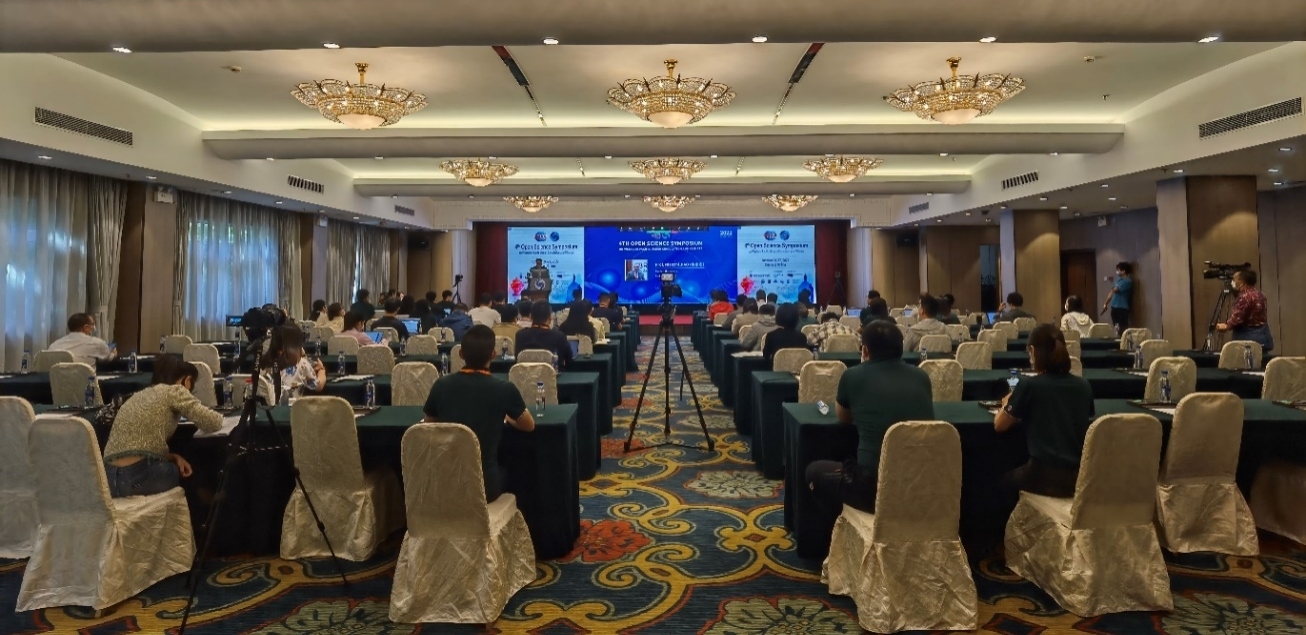 This symposium is hosted by the Northwestern Pacific Ocean Circulation and Climate Experiment (NPOCE) and the Institute of Oceanology, Chinese Academy of Sciences (IOCAS), and locally organized by the State Key Laboratory of Marine Environmental Science (MEL) of Xiamen University.
Prof. Fei Chai from Xiamen University as the vice-chair of NPOC Scientific Steering Committee (SSC) hosts the opening ceremony.
The opening ceremony begins with a welcome speech from Prof. Fan Wang, director of IOCAS and chair of the NPOCE SSC. He introduces the scientific progress and future plan of the NPOCE, with a highlighting of substantial progress made in field experiments in the western Pacific and the Indonesian Seas under joint efforts by all members of the NPOCE SSC. As to the future of the NPOCE, Fan Wang emphasizes the comprehensive international collaboration in field experiments and data sharing with other international projects and organizations in the Indo-Pacific Oceans.
At the end of his speech, Fan Wang announces the Distinguished Contribution Award to Prof. Dunxin Hu from IOCAS and Prof. Arnold Gordon from Columbia University in recognition to their outstanding contributions to the initiation and evolvement of NPOCE.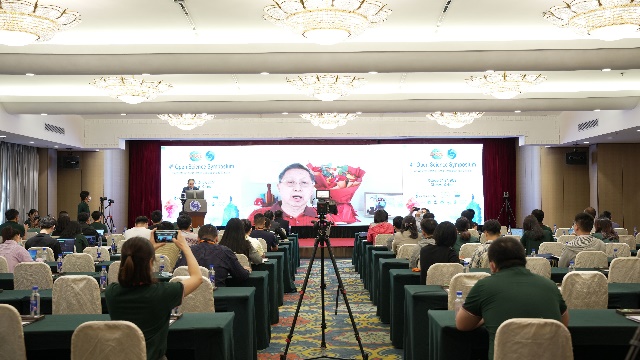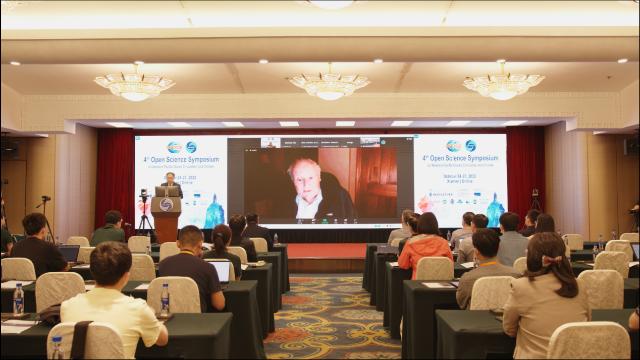 Prof. Dake Chen from the Second Institute of Oceanography, Ministry of Natural Resources, Jose Santos from the International CLIVAR Project Office, Prof. Margaret Leinen from the Scripps Institution of Oceanography, and Profs. Nianzhi Jiao and Minhan Dai from Xiamen University also deliver brief welcoming remarks.


The symposium will last for three days during 25-27th, which will promote a wider and deep cooperation among the NPOCE SSC members and the ocean community in the western Pacific Ocean circulation and climate studies, especially on the biogeochemical effects and carbon uptake processes with a goal of implementation of the UN decade and double carbon goal of China.
(Editor: ZHANG Yiyi)