At the invitation of Udhi Hernawan, Director of the Research Center for Oceanography of National Research and Innovation Agency (RCO-BRIN), a delegation led by Researcher YU Rencheng and Associate Researcher WANG Zheng from IOCAS visited and exchanged views with several functional departments of RCO and BRIN from August 30 to September 7.
The delegation of IOCAS visited Research and Innovation Infrastructure Department of BRIN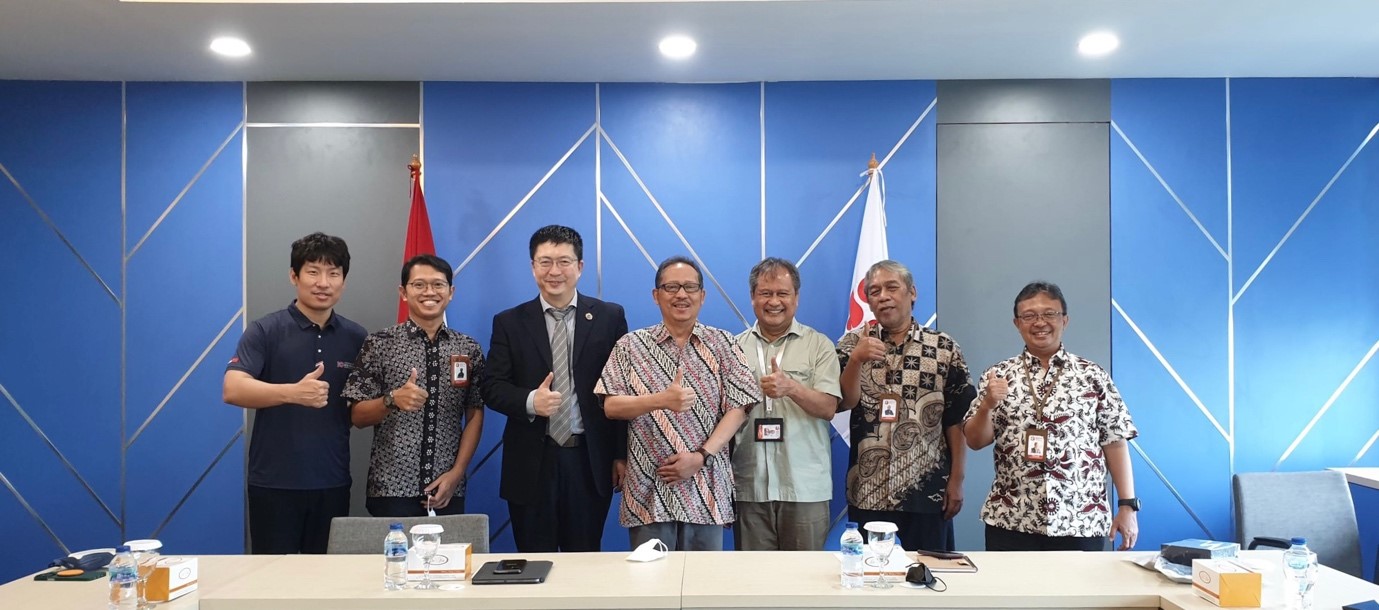 Okky Karna Radjasa, Dean of Research Organization for Earth Sciences and Maritime, met with the delegation of IOCAS
The delegation of IOCAS successively met with Yan Rianto, executive chairman of Research and Innovation Infrastructure Department, and Ocky Karna Radjasa, Dean of Research Organization for Earth Sciences and Maritime. Two sides agreed to further strengthen cooperation in the marine field, actively participate in the United Nations Decade of Ocean Science for Sustainable Development, jointly promote the planning and implementation of the I3PCC, and promote RCO to build an Indonesian throughflow research center. Two sides also reached an intention of cooperation to strengthen the exchange and training of young researchers and technicians and jointly carry out postgraduate training.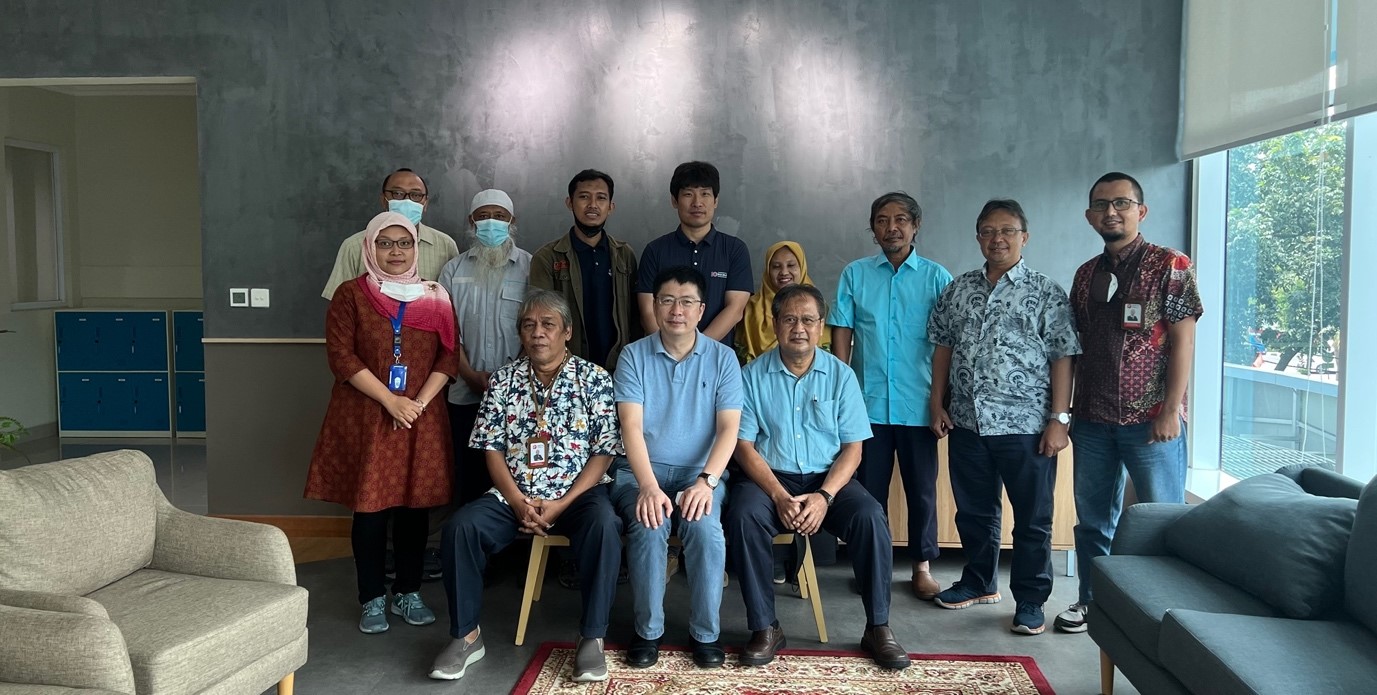 Group photo of the delegation of IOCAS and RCO-BRIN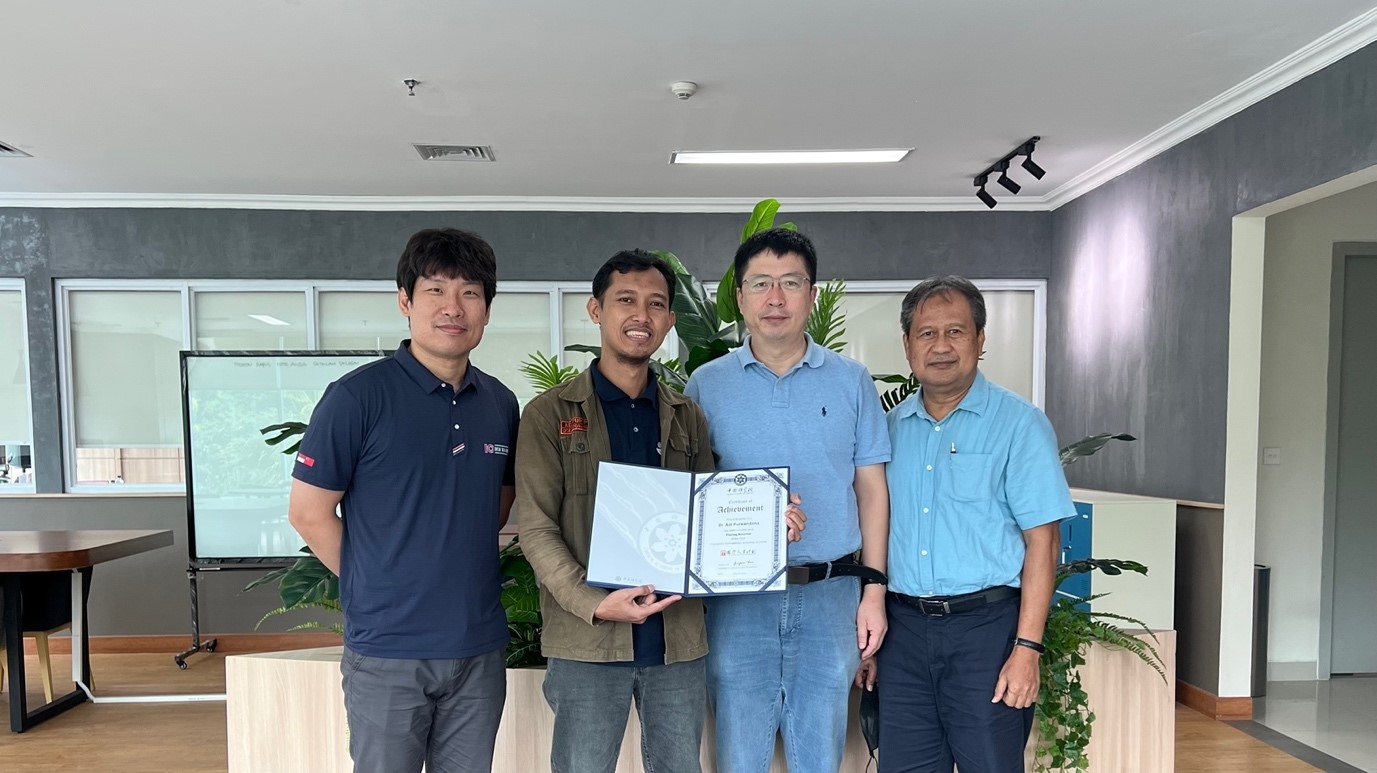 YU Rencheng awarded the PIFI Visitor Certificate to Adi Purwandana, a RCO researcher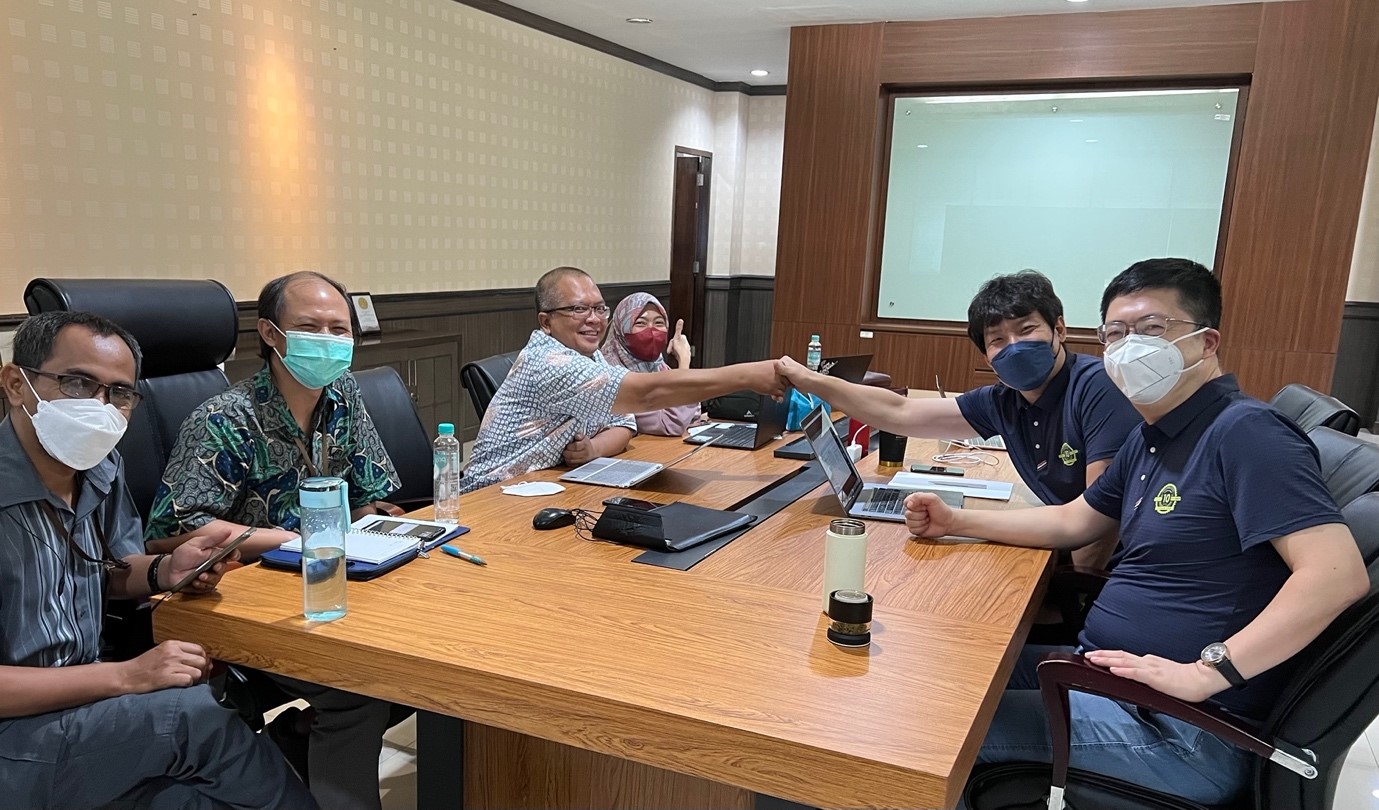 The delegation of IOCAS held a voyage discussion with RVM
The delegation of IOCAS, together with RCO and the Research Vessel Management Bureau (RVM), organized many discussions on joint laboratory planning, marine ranching construction and joint scientific cruises. Two sides exchanged views on the preparation and construction progress of the joint laboratory of marine science, including the structure, website and office space of the joint laboratory, and agreed on the joint research work of the marine ranching project in 2022. The plan focuses on the data analysis and cooperative research on the selection of breeding organisms, the optimization of breeding models and parameters, and the monitoring of ranching environment. With regard to the 2022 joint cruise (IMPORTE-2022), two sides discussed the preparation of the scientific research ship, voyage personnel and equipment, checked the maintenance status of the instruments and equipment in the RVM equipment warehouse, and determined the organization and implementation plan for the next cruise.
The Delegation of IOCAS visited YI Fanping, counselor for scientific and technological affairs of Chinese Embassy in Indonesia
During the visit, the delegation of IOCAS also visited Chinese Embassy in Indonesia and introduced the progress of scientific research cooperation between IOCAS and BRIN in the marine field.
This visit is the first time that IOCAS has sent a delegation to Indonesia since the COVID-19 epidemic, and it is an important milestone in the next round of marine cooperation between the two institutes. At present, the members of the delegation have overcome the epidemic risk, successfully completed the scheduled visit plan and returned home safely.
(Editor: ZHANG Yiyi)