How Do Seaweeds Polysaccharides Stimulate Microbial Activity to Achieve High Remediation Performance?
Excessive input of fertilizer results in the accumulation of a large amount of salt in the soil(named secondary salinization), especially nitrate, which decreased the quality and productivity of food and exacerbated the risk of global hunger. Among all the remediation methods, microbial remediation is an eco-friendly way.
However microbial activity is easily affected by soil temperature, humidity, pH and salinity. Using seaweeds polysaccharides to stimulate microbial activity to achieve high remediation performance may be an effective method for the remediation of secondary salinization soil.
Recently, the research team led by Prof. LI Pengcheng from the Institute of Oceanology of the Chinese Academy of Sciences(IOCAS) provided new insight into the mechanism of Enteromorpha Linza polysaccharide promoting Bacillus subtilis growth and nitrate removal.
The study was published in International Journal of Biological Macromolecules on Apr. 18.
Researchers discussed the relationship between Entermorpha linza polysaccharide (EP) and Bacillus subtilis, which can transform nitrate. A sole carbon source experiment showed that Bacillus subtilis could utilize EP, and the bacterial density was maximally increased by 54.43% in the EP groups. The results of reducing sugar determination proved the secretion of polysaccharide-degrading enzymes.
Scanning electron microscopy (SEM) showed that the EP groups had fewer spores and shrunken bacteria, indicating that EP could improve the growth environment and maintain bacterial integrity. Additionally, the ratios of periplasmic nitrate reductase (NAP), nitrite reductase (NIR), and dissimilatory nitrate reductase (D-NRase) in the EP groups were maximally increased by 107.22%, 84.70% and 36.10%, respectively. Transcriptome analysis further confirmed the above mentioned results.
"By studying the growth-promoting mechanism, we clearly understand why seaweed polysaccharides stimulate microbial growth, which provides a theoretical basis for the efficient repair of functional microorganisms stimulated by active substances in the future and expands the screening range of microorganisms that can degrade algae polysaccharides", said ZHANG Hui, first author of the study.
"The mechanism of safe nitrogen removal indicated that the added substances could regulate the metabolic process of denitrifying microorganisms and effectively avoid defects in soil remediation, thus making it possible for denitrifying bacteria to be widely used in soil remediation," said Prof. LI.
This research was funded by the National Key R&D Program of China.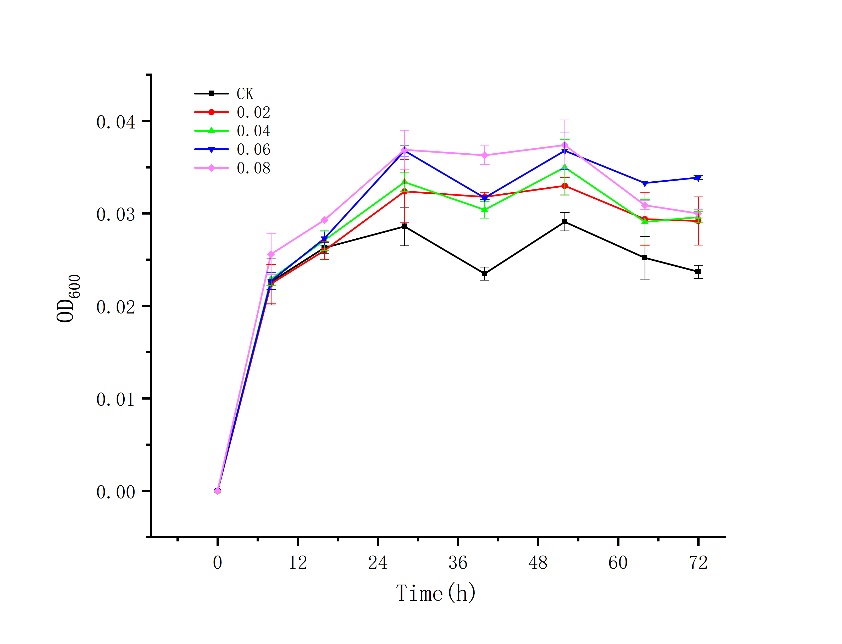 Fig. 1 Growth of Bacillus subtilis cultured in Composition of inorganic salt culture media (CM1) including different concentrations of Enteromorpha linza polysaccharide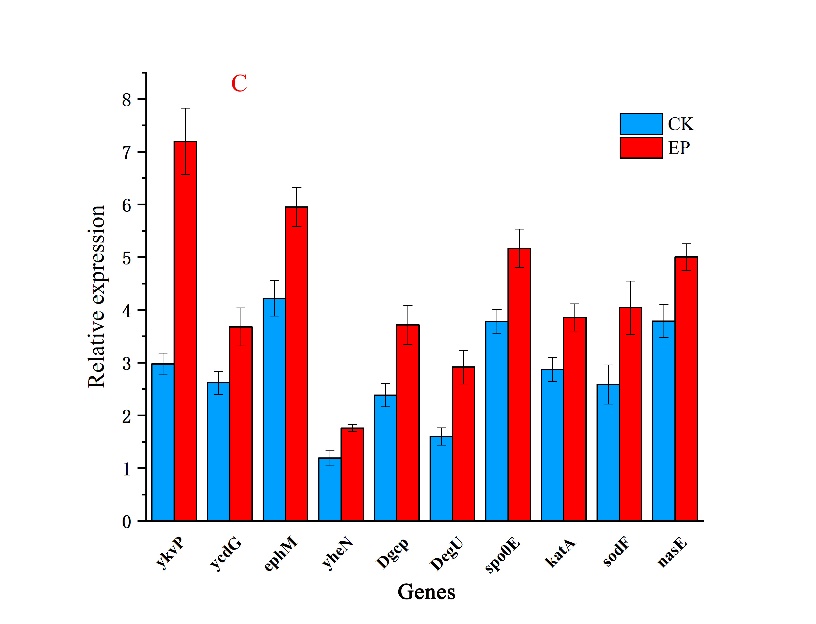 Fig. 2 The relative expression of genes in qRT–PCR analysis
Zhang H., Chen X.L., Song L., Liu S., Li P.C.(2022). The mechanism by which Enteromorpha Linza polysaccharide promotes Bacillus subtilis growth and nitrate removal. International Journal of Biological Macromolecules, 209: 840-849.
CHEN Xiaolin, LI Pengcheng
Institute of Oceanology
E-mail: chenxl@qdio.ac.cn; pcli@qdio.ac.cn
(Editor: ZHANG Yiyi)

Copyright © Institute of Oceanology Chinese Academy of Sciences
Address: 7 Nanhai Road, Qingdao, Shandong 266071, China
Tel: 86-532-82898902 Fax: 86-532-82898612 E-mail:
iocas@qdio.ac.cn